The Residents of Summit At Saratoga enjoy a plethora of amenities, all included. In addition to our signature Connected Life Programs, designed to enrich the lives of all residents, everyone at Summit At Saratoga enjoys maintenance free living and beautiful apartments which feature:
Granite Countertops
High-Speed Internet & Cable
Stainless Steel Appliances
Balcony or Patio
Maple Cabinets
Ample Closet Space
Dishwasher & Trash Disposal
Garage Parking Available
Built-in Microwave
24 Hours Emergency Call System
Full Size Washer & Dryer
Handicap Adaptability
Dry cleaning and laundry services
In addition to the rich amenities within each apartment, Every resident at Summit At Saratoga enjoys:
Complimentary Continental Breakfast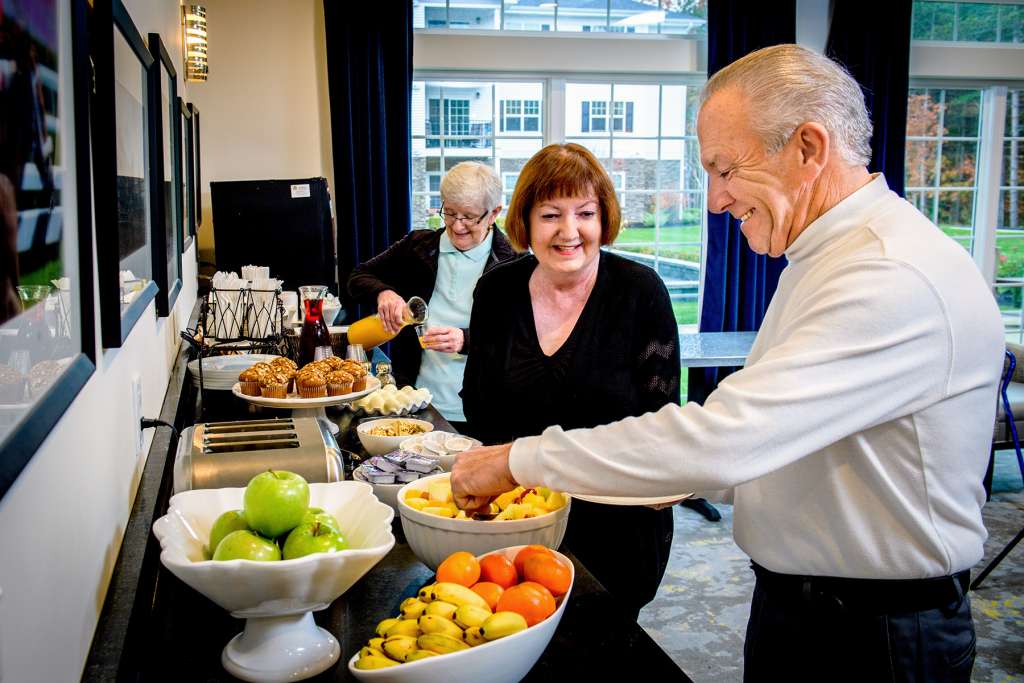 Wake up every morning knowing breakfast is waiting for you in our Community Room! From yogurt to bagels to fresh fruit, you can enjoy your morning meal reading the paper or joining your friends to start your day.
Concierge and Transportation Services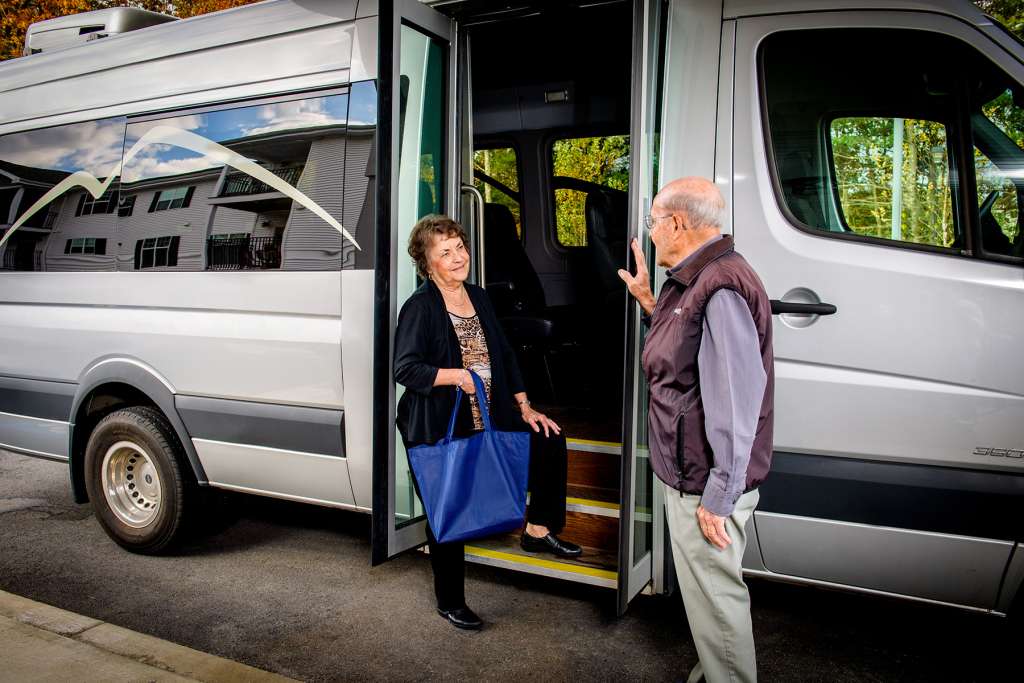 Need to schedule a doctors appointment, or a trip to the grocery store? Planning a night out or maybe curious about joining a club within the community? Your Community Concierge has you covered, and will work with you to enrich your life within Summit at Saratoga.
Indoor Pool, Hot Tub & Saunas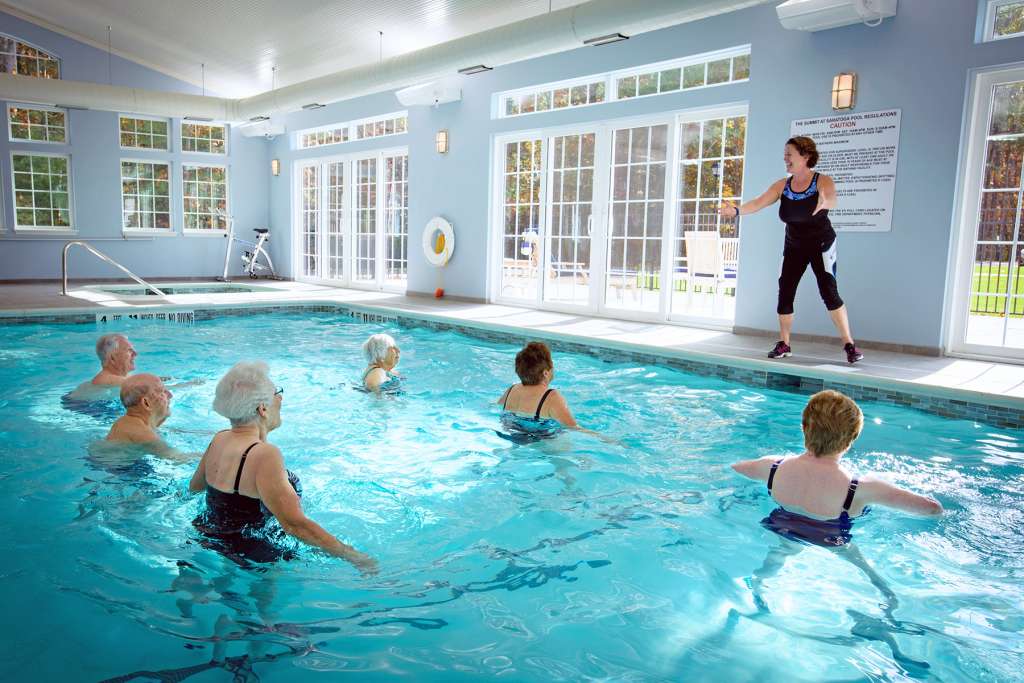 Our indoor pool, along with our hot tub, will provide you the exercise and relaxation you need to enjoy your life. Enjoy workouts and aqua bikes in our water aerobics classes offered through our Connected Life programs. When your done doing laps and lounging, you can unwind in the sauna and enjoy some peaceful relaxation.
Full Library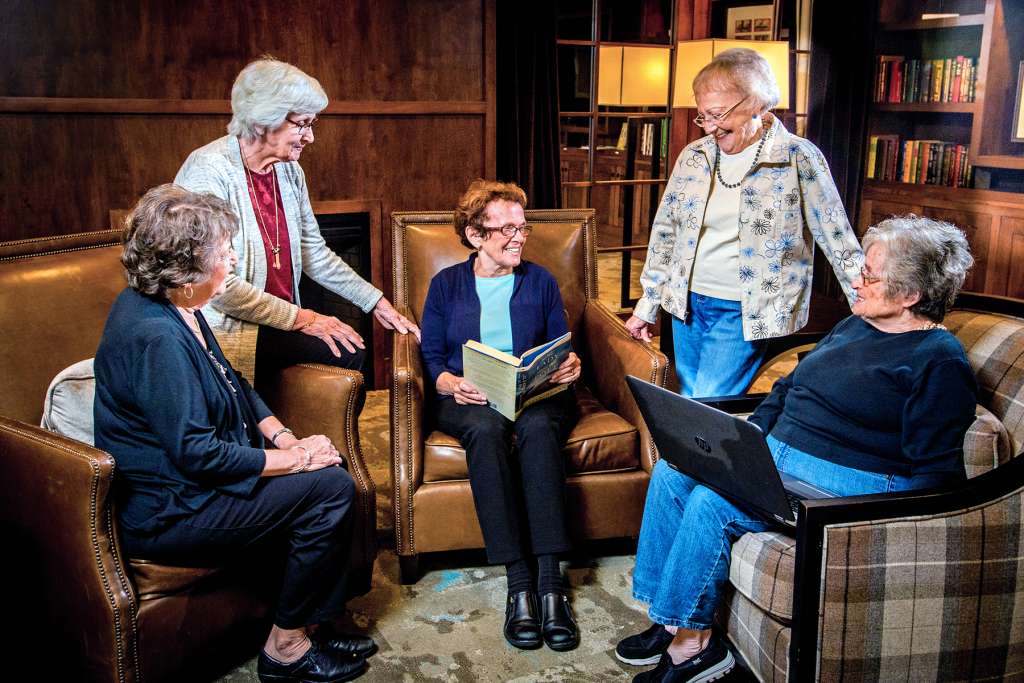 Enjoy a quiet night in front of the fireplace with a good book from our beautiful library. Stocked with a plethora of books across all genres, you can enjoy the latest thriller, or expand your knowledge with our reference material. Check out a book and let your imagination run wild – without even leaving Summit at Saratoga!
Movie Theater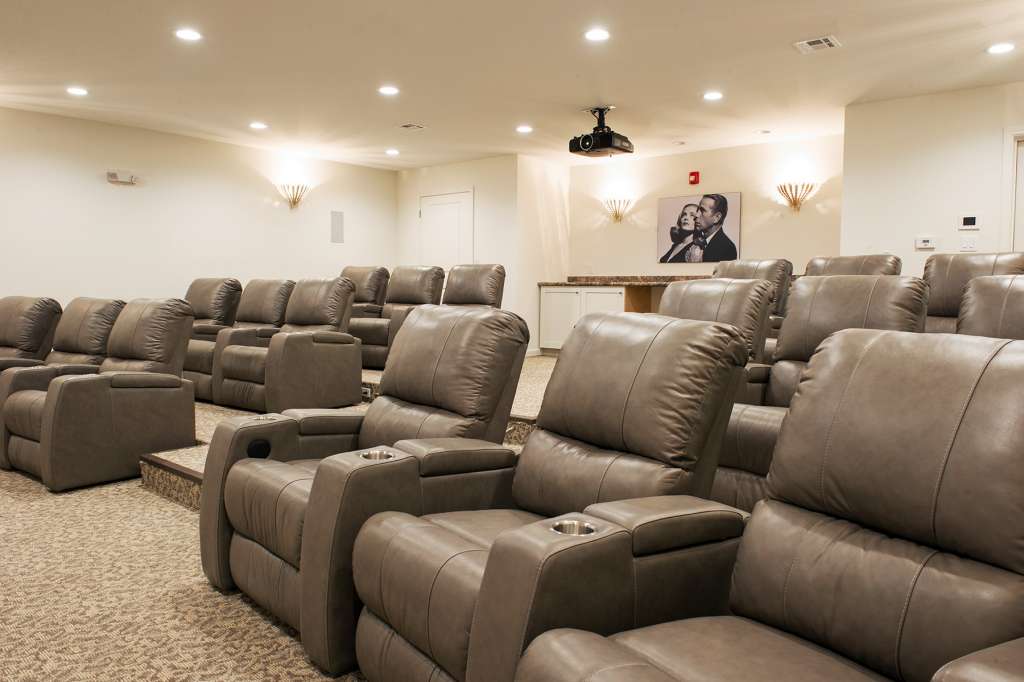 Schedule a private screening with friends, or enjoy a community night with your fellow neighbors! Our movie theater features a large projection screen and state of the art sound, so you can enjoy your favorite movies within the comfort of your community.
Renew Day Spa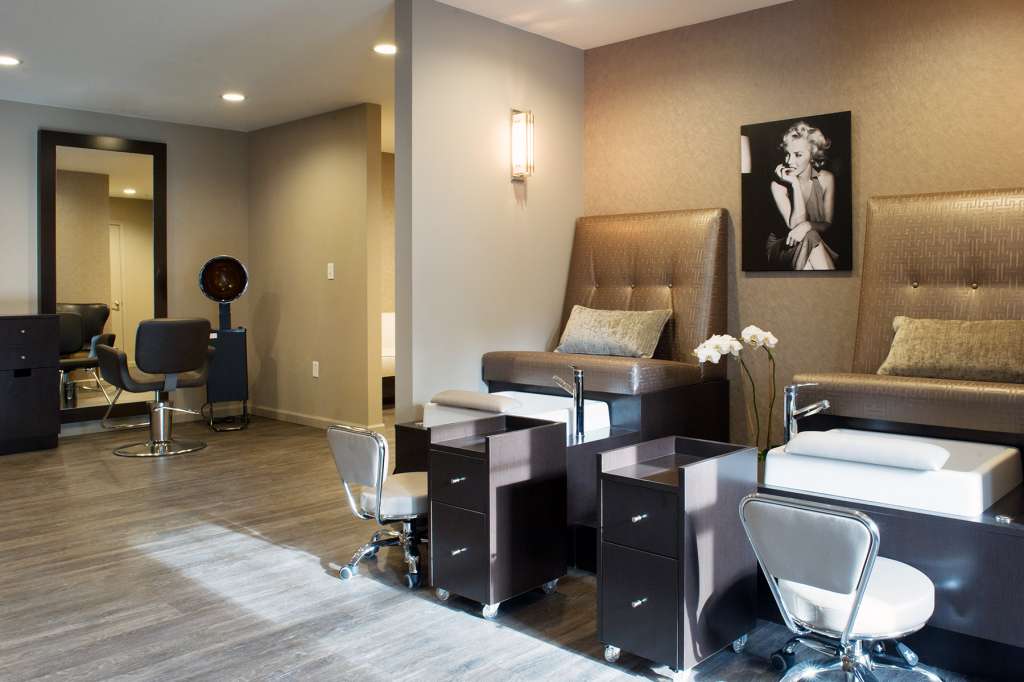 Looking your best doesn't have to come with a high price or trip away from home. Our day spa will meet your needs in style, whether it's a haircut and shave, or a new hairstyle or hair color. Renew Day spa offers the benefits of a full service spa right within our community.
Tavern & Clubhouse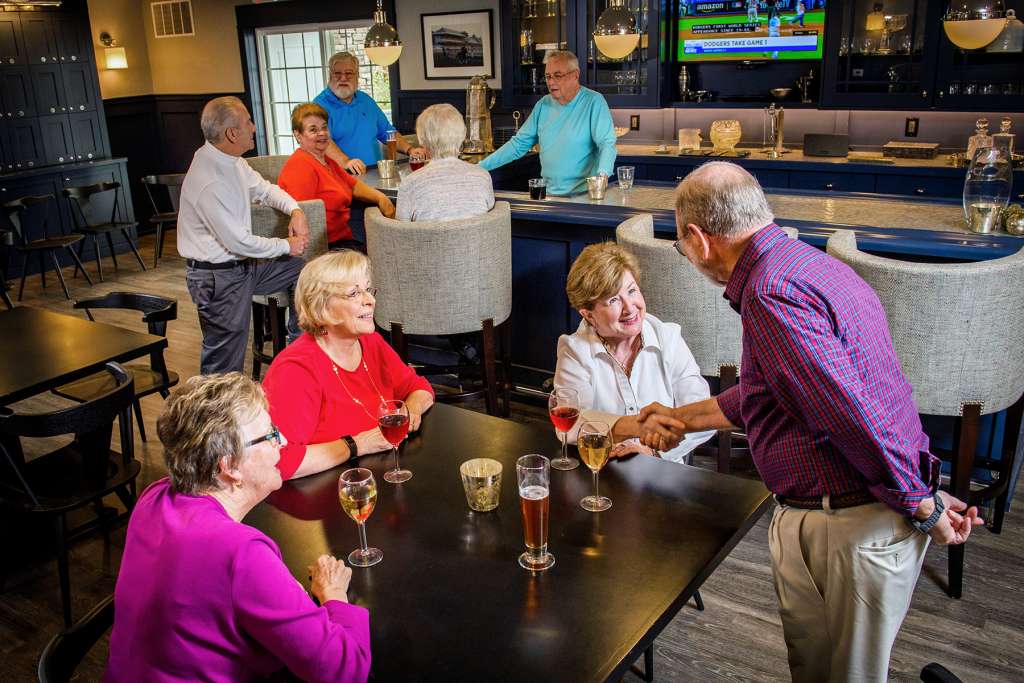 Whether you're playing a game of billiards or enjoying a glass of wine, spend quality time with friends at the Clubhouse! Experience community dinners, private events, entertainment and special events without leaving home.
Creative Arts Center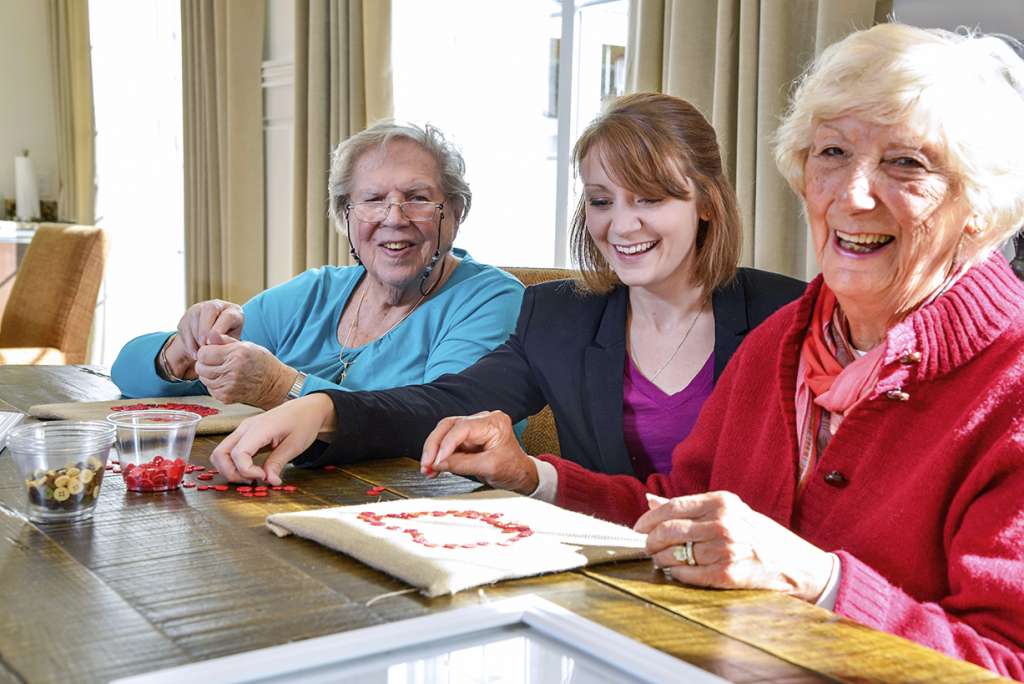 Enjoy painting, knitting or quiltmaking? Our creative arts center will satisfy your artistic needs and let you flex your creative muscles! Enjoy the space with friends, or get involved in one of our arts and crafts classes offered through our Connected Life program!
Community Gardens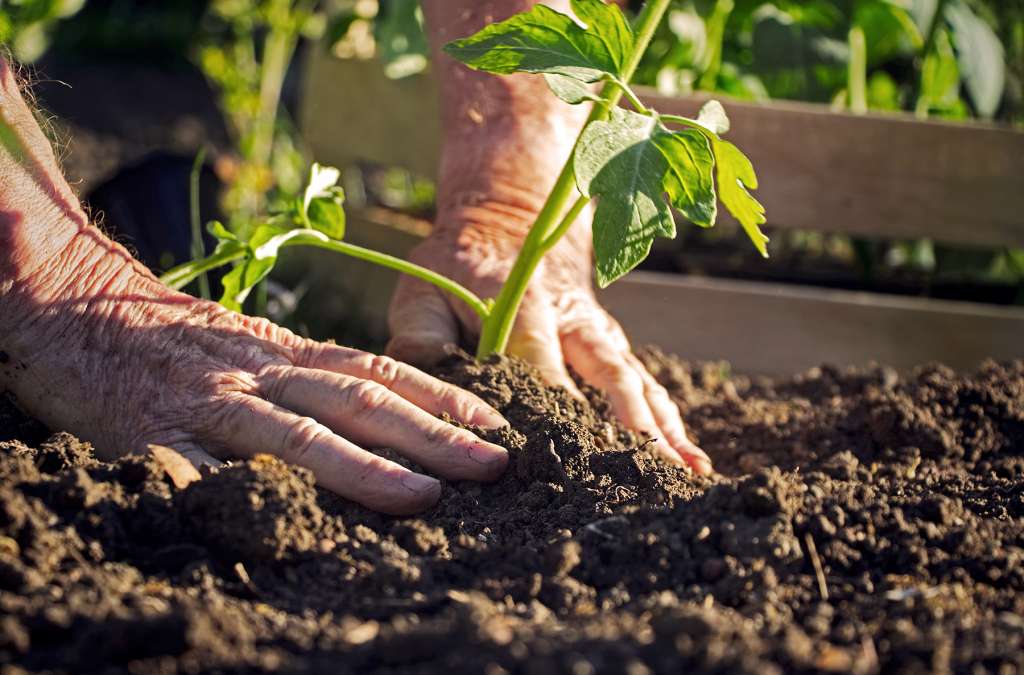 Summit At Saratoga allows you to grow and enjoy your harvest all while interacting with other residents in our connected community. Come spend time with your neighbors and share your passion for gardening!